Next meeting 9 Aug 2022 7PM on zoom
Stay Healthy everyone.
Celtic Guitarist Tony McManus from Paisley, Scotland is at the Josephine Theater
339 Josephine St. 78212

on Saturday, September 24.
Doors open at 6:00 PM and the show starts at 7:00 PM Parking is free. There will be a full cash bar with mixed drinks, wine, and domestic and imported beers. No BYOB.
Your cart is currently empty.
While on a visit to the United States the popular YouTube Vlogger, Shaun Alexander, stopped by San Antonio where we were able to treat him to some hometown hospitality and present him with an honorary citizenship to the city. See the story on the Edinburgh Live website.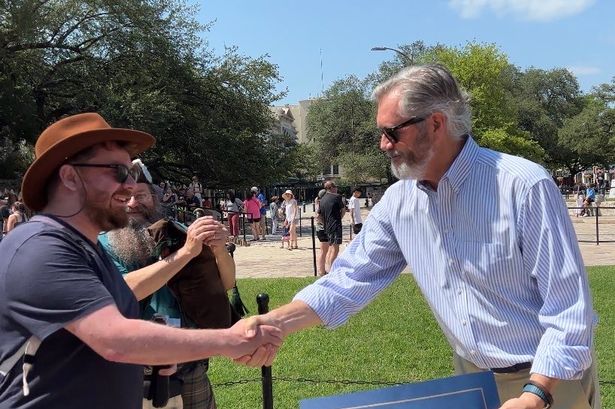 The Scottish Society of San Antonio is a non-profit organization incorporated within the State of Texas whose objectives are to stimulate, encourage, support, and sponsor activities which lead to the preservation of Scottish customs, traditions, and culture.
Meetings are held the second Tuesday of the month at 7:00PM at the Cross Roads Church, 8102 Midcrown Drive, Windcrest, TX 78239
Join us to celebrate the history and culture of Scotland