Next meeting 12 April, 2022 7PM at Crossroads Church. We will be having an open house. If you can't make it in person you can attend on zoom
Stay Healthy everyone.
There are A LOT of exciting things happening over the next couple months. Please keep an eye on the event calendar.
The beginning of April is a busy time for Scottish Heritage around the Alamo city
April 1, Tartan Day at the Alamo 6:30 PM
April 1, Bluebonnet Country Dancer's concert
April 2-3, San Antonio Highland Games and Celtic Music Festival
April 2, Bluebonnet Country Dancer's Bluebonnet Ball
April 4, Fiesta San Antonio Kick-0ff
April 8, Fiesta Battle of Flowers parade
The Bluebonnet Country Dancers will be hosting a Concert and a Ball in April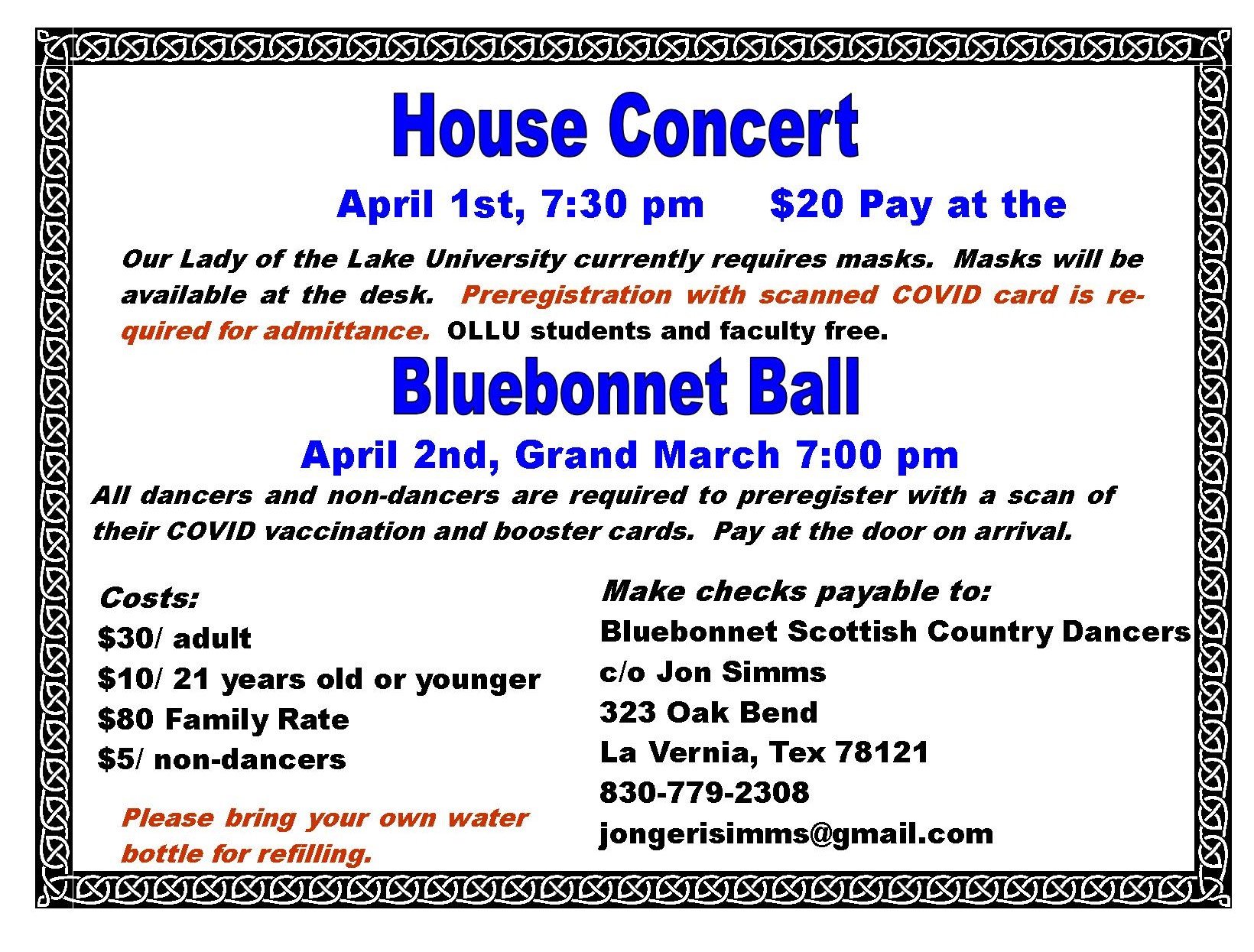 The Scottish Society of San Antonio is a non-profit organization incorporated within the State of Texas whose objectives are to stimulate, encourage, support, and sponsor activities which lead to the preservation of Scottish customs, traditions, and culture.
Meetings are held the second Tuesday of the month at 7:00PM at the Cross Roads Church, 8102 Midcrown Drive, Windcrest, TX 78239
Join us to celebrate the history and culture of Scotland