In loving memory of those we have lost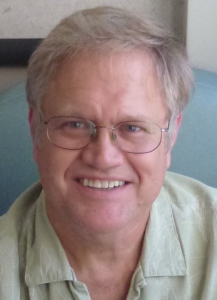 Society member Keith Douglas Larson, age 61, of San Antonio, passed away unexpectedly on Friday, July 20, 2018. He was born March 22, 1957 to Glenn Edward and Barbara Ann (Traeger) Larson in San Antonio, Texas.
Keith enjoyed going to Scottish events, including picnic, Folklife, and haggis and shortbread cooking sessions. At Folklife, he liked helping with the fish and chips fryer and the shepherd's pie plates.
He grew up as a military brat and lived in many places like El Paso, Washington D.C., and Vicenza, Italy where he played little league. He graduated from Thomas Jefferson High School in San Antonio and San Antonio College for HVAC. Keith started his own business called Independent Service Company where he would repair and install air conditioning and had a loyal following of customers. Keith was known by his family and friends as
"MacGyver" because of his handyman work and do it yourself projects.
He met Melinda Gayle Hadden playing church volleyball where they would practice together. They spent more time together participating in multiple church activities like canoeing, watching sporting events, and hiking. They later married in September 6, 1986 in San Antonio, TX.
After they married, he joined the church choir and helped the youth group in their activities such as seasonal productions, props, and performances. His love for music and productions led him to help his son with his band activities in middle and high school. He enjoyed camping with his son and served as a Boy Scout leader where he helped Chris and his friends become Eagle Scouts. He received a Soaring Eagle Award for his leadership. He also enjoyed volunteering in 4H with his daughter Whitney where he served as a leader in the Helotes 4H Club in gardening and dog projects. He helped Whitney get the San Antonio Livestock Exposition college scholarship. His favorite past times were reading, gardening, and golf. He would play golf with his neighbors and brothers, he even taught friends and family how to play, and when he retired he was able to enjoy golfing more.
Keith was preceded in death by his parents and is survived by his beloved wife Melinda, children Whitney
and Christopher, grandchildren Makayla & Kaitlyn, siblings Fred Smouse, Glen, and Bennett Larson, and nieces and nephews Matthew and Amanda Larson and Douglas and Dustin Hadden.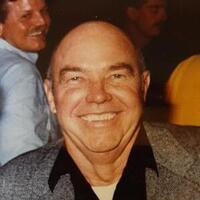 William (Bill ) Scott Thompson of Austin, Texas passed away Sunday June 28th 2020 at his home. William was born February 21st 1926 in Jollyville, Texas and was proceeded in death by father, John Finnis Thompson and mother, Emma Mae Pierce Thompson. William was the fourth child of 6 siblings, he is proceeded in death by brother John Jr. (Sweed) Thompson , sister ; Mildred Thompson Stidham, sister; Martha (Tom) Thompson Robertson, sister; Nancy Thompson Cole and survived by brother; James (Whimp) Thompson & wife Pleona of Austin, Texas.
Bill, grew up in Jollyville , Tx. He graduated from Round Rock High School Class of 1943. He later worked at Consolidated Aircraft Corporation in Ft Worth, Texas before joining the US Navy. He served in the Navy during World War II as a Seaman 2nd Class from 1944 -1946 stationed at Guam in the Marianas. Later Bill owned his own Air Conditioning business in Austin, Texas and remained in the Air Conditioning industry retiring in 1983. He met the love of his life, Flora Kruger in Hutto, Tx at a softball game and dated for a year. They were married July 24, 1949 at Emmanuel Lutheran Church in Taylor, Texas. They shared a wonderful life together water skiing on Lake Austin and enjoying many trips to Las Vegas & Mexico. Bill was a beloved husband for 70 years to his wife Flora who proceeded him in death August 28th 2019. He was also a devoted father and survived by 2 sons, Brit Scott Thompson of Austin, Texas and Brad Steven Thompson & wife Rebecca of Hutto, Texas, his 2 grandchildren Emma Ancira & Hunter Thompson of Hutto, Texas. He was also loved and will be remembered as "Uncle Bud" to numerous nieces & nephews with fond memories of riding horses, feeding donkey's ,hanging out at Jollyville and family reunion's at Lake LBJ with The Thompson Family.
Bill was a member of the Plumber & Pipefitters Local Union 286 for over 50 years. He enjoyed UT Baseball & Football faithfully! He was an avid Hunter and enjoyed the outdoors and fixing & repairing many projects. He also enjoyed good Old Country Music and dancing with Flo at many dancing events all over.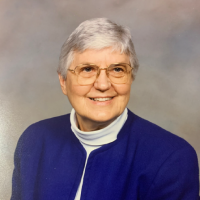 Abbie Fay Sutter McLennan died on October 8th at the age of 93. Abbie was born July 5, 1927 in Long Island, NY. Abbie
attended St. Luke's School of Nursing and Hofstra Univ. She entered the USAF Nurse Corps in 1951 as a 1LT. Abbie
married her husband Stuart in January 1954. Abbie was assigned to the 8707th USAF Hospital, Brooks AFB, San Antonio
in 1954 and was the first woman to serve in the "Alamo Wing". Abbie was employed by Bexar County as the Administrative
Assistant to County Commissioner Precinct 3 Lamar Smith and then as Executive Assistant for Walter Bielstein
until he retired. She was also President of the San Antonio Scottish Society 1994-1996. Abbie was a member of The
Church of Reconciliation. She volunteered at the St. Vincent de Paul dining room, Randolph AFB Pharmacy and in her
Parish Office. Abbie moved to The Forum of Lincoln Heights in 2010 where she lived until her death. Our family wants to
give special thanks to Karen Kosub and the staff in the Memory Care section. Our mother was given the most compassionate
and respectful care during her time there. Abbie is survived by her three children, Stuart McLennan, III & wife Kay, Kyle Potts & husband Tracy and Dana Stone & husband Todd. She leaves behind 11 grandchildren and 12 great grandchildren. Abbie was a Christian and will be remembered best for her unwavering faith.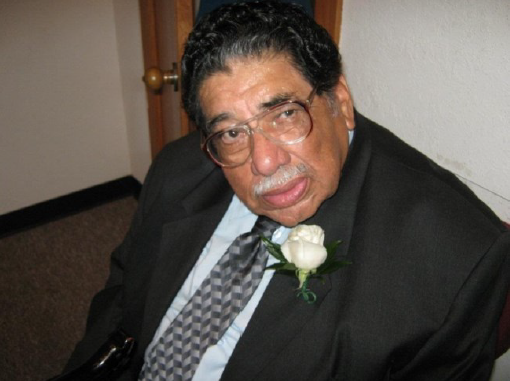 Armando "Rocky" A. Aranda, Sr. September 28, 1931 – July 14, 2021
Armando is the son of Sara and Pedro Aranda. He was a 1950 graduate of Fox Tech High School. Soon after he attended International Correspondence School where he earned an Associate's Degree in Surveying. In 1954, he met Ventura, the love of his life, and were married on
June 3, 1956.
He was the City of San Antonio's Surveyor and Public Works Department Administrator for 18 years; sought greater potential and co-founded Aranda & Kurz, Inc. serving as its Surveyor. He continued in the capacity of a Registered Professional Land Surveyor for several firms since in San Antonio from 1961 until 2013 when he retired.
Rocky was a board member, chairman or President of: the Chambers of Commerce (Greater San Antonio, South Side and West Side), VIA Metropolitan Transit Authority Trustee, Democratic Party (Precinct Chair for five decades and Democratic Leadership Council), Sisters of Perpetual Adoration, Avenida Guadalupe Assoc.; numerous City and County Boards and Commissions (Crime Commission, Small Business Advisory Council, Transportation Advisory Council, Zoning Commission, etc.); Boy Scouts (Founded first Handicap Scouting program in America, Order of the Arrow, St. George Emblem, Catholic Committee on Scouting, Silver Beaver Award and Wood Badge recipient); Catholic Organizations (Society of the Holy Name, Knights of Columbus, St. Stephen's Men's Club, Lector, Usher and Parish Council and Immaculate Conception Kindergarten and Daycare); Texas Professional Surveyors Association, Optimists International, and Professor of Surveying and Engineering Drafting at San Antonio and St. Phillips Colleges. Rocky was a true servant leader of our community.
In 1942, Armando was the first case of polio in San Antonio. After recovery through the grace of God, he took great satisfaction from having helped and taught thousands of individuals who needed assistance through the years. In 1989, he was the family patriarch, he led the Aranda legacy to the San Antonio Hispanic Family of the Year finalist. Rocky's professional achievements were vast, but his greatest accomplishment was his family. He never missed an opportunity to express his love for his wife or praise the accomplishments of his children, grandchildren and great-grandchildren.
He was preceded in death by his wife of 54 years, Ventura, his parents, his siblings, Mary, Noemi, and Alfonso. He is survived by his loving children: Anna Giron, Maria Elena Aranda, Armando Aranda, Jr. (Sara), Rose Mary Bueno, Mary Esther Galan, and Yoly Singletary (Lance); his grandchildren: Javier Giron, Melanie Aranda Tawil, Armando Aranda III, Ray Bueno, Jr., Stephanie Zamudio,
Melissa Bueno, and Eric Bueno, Nathan Singletary and Justin Singletary; great-grandchildren; Alejandra Giron, Elizabeth Tawil, John Paul Tawil, Landon Singleton, Mila Zamudio, and Steven Zamudio, Jr., numerous cousins, nieces, nephews, and many loving friends. Special thanks to Cecilia Tovar and Jackie Kurz.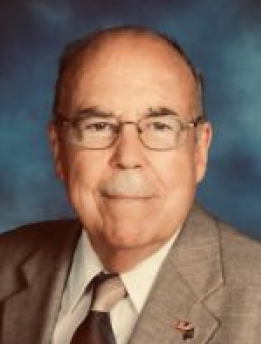 Thomas Holt Murray Jr.
September 5, 1933 – July 4, 2021
Thomas Holt Murray, Jr., 87, of Kerrville, Texas graduated to eternal life peacefully Sunday Morning July 4, 2021, just 2 months to the day after his beloved wife Cathy's passing. They had been married nearly 64 years. Tom was born September 5, 1933, in New York City to Thomas H. Murray Sr. and Florence Vineyard Murray. Tom Sr. was working for the J. C. Penney Co. while Tom grew up in New Rochelle, New York, a suburb of NYC.
Tom then attended Culver Military Academy, in Culver, Indiana. It was there that he began his love for the military. He graduated Culver in 1951, receiving a NROTC scholarship to Stanford University. He graduated from Stanford in 1955 receiving a degree in General Science with an emphasis in Geology.
After college he went straight into the Navy serving on the destroyer, The USS Hale, anchored out of Newport, Rhode Island. It was there in Newport where he met his incredible wife, Cathy, who was his local bank manager and they married in 1957 in Golden, Colorado.
After leaving active-duty status and going to active reserve status, he received a master's degree in Geological Engineering from the Colorado School of Mines. He eventually went to work for Standard Oil of Texas, a subsidiary of the Chevron Corporation as an Exploration Geologist. His time with Chevron took him to Oklahoma City, Houston, Edmonton, Alberta, Canada; Calgary, Alberta, Canada; San Francisco and Concord, California. He retired from Chevron in 1991 as Principal Technological Advisor for Upstream Information for the Chevron Corporation. While working with Chevron, he continued to serve in the US Naval Reserves and in Canada he served as the American Liaison on Special Assignment in the Canadian Navy. He eventually retired as a Captain of the United States Navy.
His love for the water which he developed in the Navy manifested itself in his buying a 36 ft. trawler and traveling the waters of the San Francisco Bay and northern California area with Cathy. They were later able to buy a summer home in Deer Isle, Maine. At one point they were blessed with the opportunity to take the trawler on a 3-month trip from Corpus Christi, Texas all the way up
the east coast to Deer Isle.They retired to Kerrville in 1991 and quickly became actively involved in the community. Following in his father's footsteps yet creating his own stamp for his love of the Hill Country, Tom Jr. was a member of Rotary, Sons of the American Revolution and Scotts of the Hill Country in which he served in many leadership roles. Also, he served on many boards such as the Admiral Nimitz Foundation and Museum – Board Member Emeritus, the Friends of the Library, KPAS, St. Peter's Episcopal School, and eventually, the Peterson Hospital Board. Tom served as the President of the hospital board during the time of the building of the new hospital, Peterson Regional Medical Center. He was one of the original groundbreakers and one of the ribbon cutters of the new hospital.
Tom and Cathy had a strong faith exhibited by involvement and leadership in their local episcopal church community wherever they lived. They were active members of St. Peter's Episcopal Church of Kerrville. Tom served on the Vestry multiple times while being involved with Sunday worship as a Lay Reader and Eucharistic Minister. He served as head of the committee that built Tucker
Hall which is the current parish hall of St. Peter's.
Tom was preceded in death by his parents Mr. and Mrs. Thomas H. Murray, Sr., his wife Catherine Tonet Murray, and his baby daughter Catherine. Tom is survived by his children, Deidra Murray Harmer (Bob), Tom Murray, III (Julie), and his grandchildren, Robert (Tres) Harmer, III; Dylan Harmer; and Katie Murray..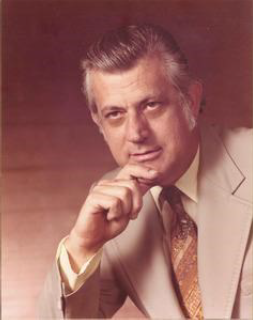 Vernon Lloyd Helmke
January 21, 1931 – October 24, 2021
Life Member Vernon Lloyd Helmke went home to his Lord and Savior on October 24, 2021 after 90 years. He was born in 1931 in San Antonio, Texas to parents Otto Richard Alvin Helmke and Linda Leesch Helmke.
While at UT he met his soulmate, Jaclyn Keasler. Jackie was an art major and, as a class project, was building a small keepsake box. The box was made of very hard walnut wood and she was having a hard time installing hinges for the lid. Jackie asked one of Vernon's fellow architecture students for help installing the hinges. He kept putting her off and Vernon eventually volunteered to help. After they met, they spent some time arranging dates for each other's
friends but finally started dating each other. The box is a family memento to this day. Vernon and Jackie were married in 1953 at St. Mark's Episcopal Church in San Antonio, beginning a lifelong personal and professional relationship with the Episcopal Church. Vernon graduated UT with a Bachelor of Architecture in January 1955 and became a Registered Architect that summer. Having participated in ROTC in college as well, Vernon became a second lieutenant in the Air Force upon graduation, serving a two year commitment on active duty.
Vernon left the Air Force Reserve in 1961 as a Captain. He continued working at several architectural firms, as well as continuing designing seventeen churches for the Episcopal diocese. His second child, Michael, was born in 1963 and was named after St. Michael and All Angels, the first church he designed. His third child, Stephen, was born in 1964 and was named after St. Stephen's, another church he designed. Vernon continued his involvement in the church, serving as a Vestryman, as well as Junior and Senior Warden. He also served on the Architectural Commission for the Diocese. In addition to churches, much of Vernon's professional work involved schools and senior living centers.
Jackie introduced Vernon to genealogy, which he embraced with his usual unbridled enthusiasm, especially after he semi-retired. He never fully retired, as he never stopped thinking about business. They made many trips for family research, including trips to Germany and Scotland to seek out the roots of their various family lines. Vernon wrote and self-published several books detailing the lineage of their various families and donated many copies to area genealogical libraries.
Vernon loved his family very much and always worked hard to provide for them. He was preceded in death by his beloved wife, Jackie, his parents and his son, Stephen Helmke. He is survived by his children, Karen Helmke Rogers (Steve) and Michael Helmke (Sue), and his grandchildren, Kimberly Rogers Thompson (Kevin), Meredith Rogers, Robert Rogers (Kaitlin), Michael Helmke, Emma Helmke, Holly Helmke, and Hannah Helmke.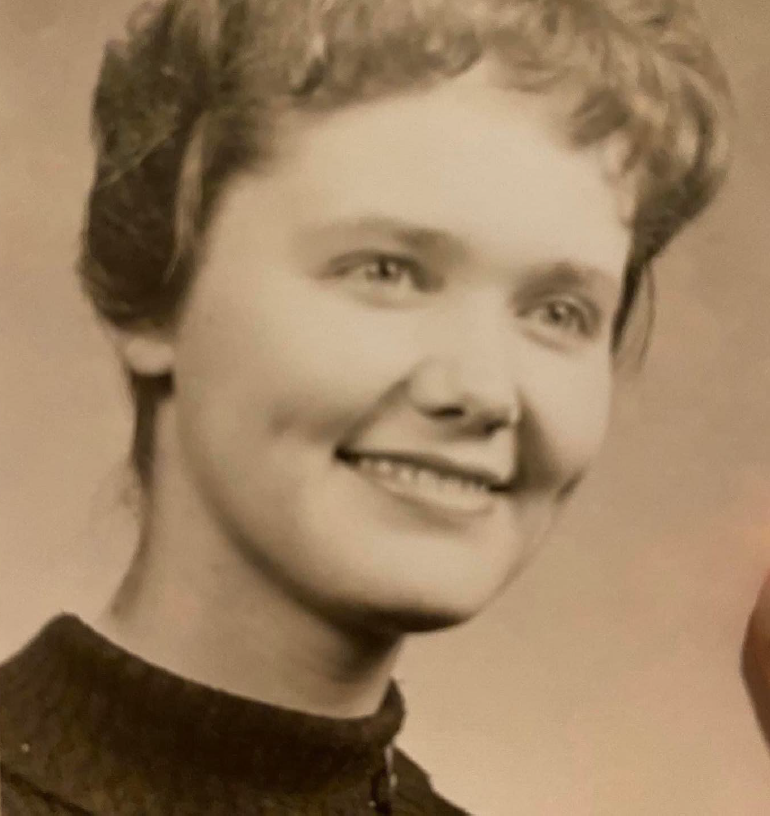 Terry Lea Buchanan
August 31, 1941 – February 12, 2022
Life member Terry Lea Buchanan, of San Antonio, Texas (married Ellis August 19, 1961) passed away on Saturday, February 12.
Here isthe note that Ellis posted online:
Feb 12(8:22 PM)..My wife of 60 years..Terry Lea Webb Buchanan..slipped the surley bonds of earth to touch the face of God ( it was a
beautiful send off)..I was holding her left hand..the immediate family was showing so much love that there was a golden hue hovering
above the bed..my grandgirl Raven(with the voice of an Angel) was singing Amazing Grace..I was Terry's left hand as she boarded
the heavinglybound Aircraft with her (Guardian Angel) brother, USAF Pilot Lt Stevie Webb (deceased)..I thank all of you that that prayed
for her..the hardest thing I've ever done was pull the wedding band from her finger and slip it on my left "pinkie"..I had to let go of the
most beautiful, kindest and least selfish person that I have ever known..the fighting spirit and the beautiful soul..I thank each and every one
of you for your unselfish prayers..I feel her warm beautiful spirit with me — Ellis Buchanan
Phillip MacDonald
February 4, 1949—December 23, 2022
Life member
Services for life member Phil MacDonald were held Wednesday, February 8. Phil was quite proud of his Scottish heritage and adopted the surname MacDonald about 1994 in honor of his mom's family. He was quite active but has struggled with health issues for some time now.
Old-timers knew Phil as "Tex". At one point, a company sold him the rights to a square foot of Scottish land. Tex then called himself Lord or Laird MacDonald and finally went back to Phil.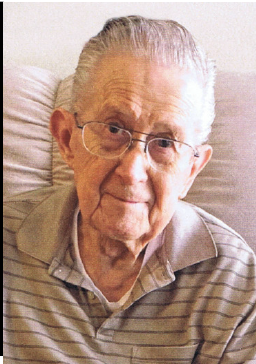 John Andrew "Jack" Cunningham
February 9, 1931—February 3, 2023
Life member and former President Jack Cunningham especially enjoyed holding a leadership role, whether elected or advising from the sides, in the Scottish Society and in former pipe band the Alamo City Highlanders. He and Ruth moved to Wichita, Kansas to be close to family.